Save the Date: Return to Sender
Mr. Rooster and I used Postable to collect addresses from our friends and family, and it was such an effortless process. We send out a link, and our guests input their own details. It's easy. It's also a great way to shift the blame in the event that any of the addresses have mistakes and don't get to their intended recipients. Heh heh.
Hopefully we have it all right. But just in case, Roo and I needed a way to mark down the return address on our Save-the-Dates so any misdirected mail could make its way back home. Did we simply take a ballpoint pen and use our years of grade school alphabet training to write the letters and numbers on the back of the envelope? No way! That's for plebeians! And for people who don't overthink stupid things and make more work for themselves! Not me, clearly.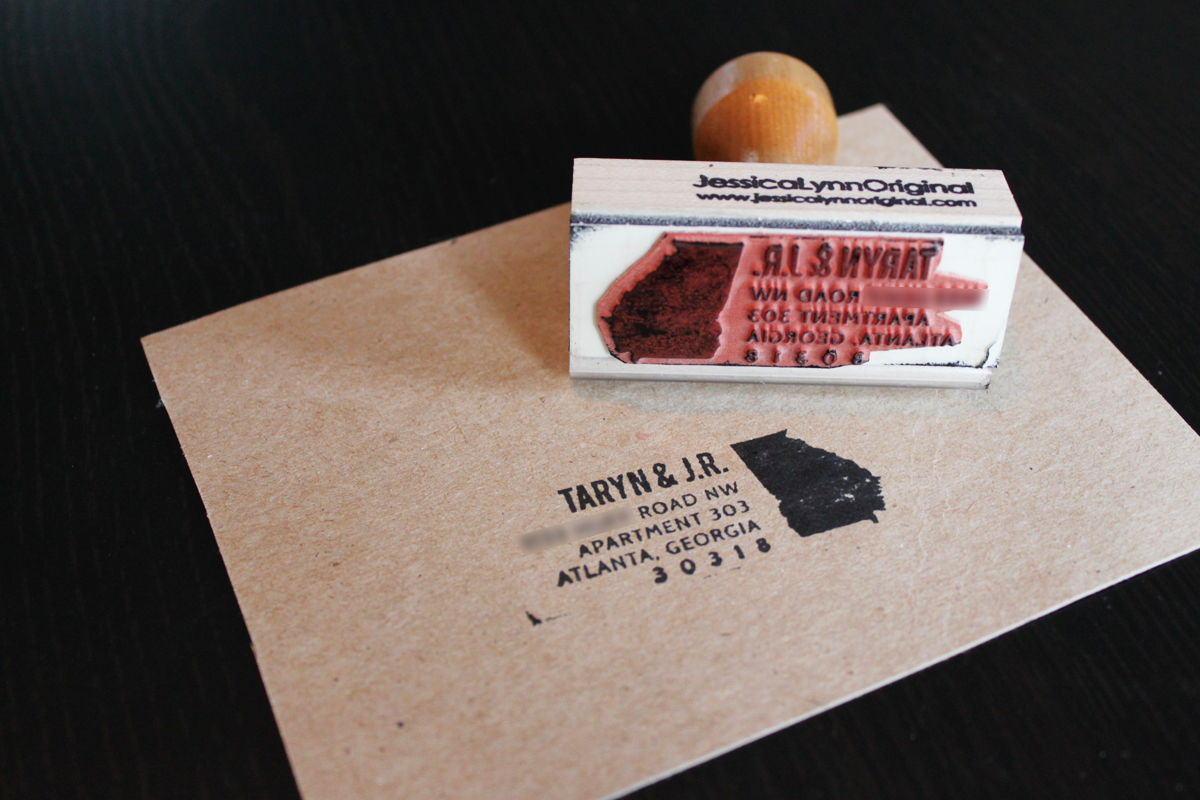 So we ordered a rubber stamp with our address on it. I designed the art in Adobe Illustrator with some of the elements from our wedding logo, then sent it off to Jessica Lynn Original, who I found on Etsy. For $25, we had a cute graphic that we could stamp on the back of our kraft paper envelopes over and over again.
Was it the best idea ever? Not really. Our design used some fairly thin lines close together, so you needed really good stamp technique to get a perfect print. The very first stamp imprint above looked great, and so did the test envelope I stamped right after it.
But dress rehearsals always go better than the first show. After I got through stamping the first 15 or 20 envelopes, the ink started getting drippy and gunky. I should have taken a photo of some of the bad ink attempts, but I was just really disappointed. And a little worried that they'd be illegible, which kind of defeats the purpose of a return address.
But I carried on, and my stamping technique got better. You eventually get a feel for how much ink to apply to the stamp, and how much pressure to press down with. Oh, and you learn to stamp the envelopes while they're still empty. That was one of my big mistakes. It's difficult to get an even stamp on an envelope with a twine-wrapped card inside. Oops.
Overall, I'm happy with the result. Was it easier than writing our names? No. Does it have more style for a little more effort and expense? Yes. It wasn't the most practical decision, but it does make me really happy to see that little stamped detail on our Save-the-Dates. Well, some of them at least.
How do you handle (semi) botched projects?